Press release: 9 November 2021
New York Christie's auction of Rashid Johnson's Bruise Painting "Or Down You Fall" – 'Artists for ClientEarth'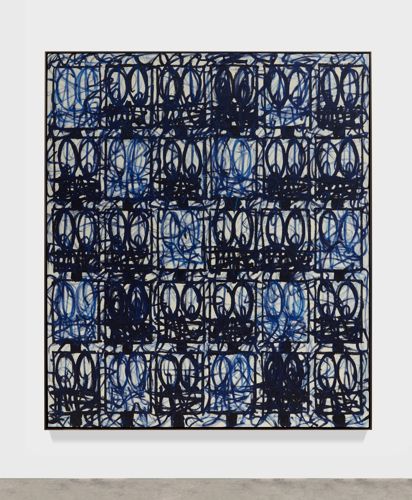 Ahead of the second auction for Artists for ClientEarth, James Thornton, CEO said: "We are blown away and humbled by the generosity of all those involved in Artists for ClientEarth. The proceeds from Rashid Johnson's Bruise Painting "Or Down You Fall" will go directly to support our work using the power of the law to fight the great environmental challenges of our time.
"This auction takes place during the second week of COP26, where pivotal climate conversations are taking place. Communicating the urgency of tackling climate change and nature loss has never been more important than right now. Art and artists have extraordinary potential to push boundaries and to lead society in imagining a better future for us all.
"We send a huge and heartfelt thank you to Rashid Johnson and Hauser & Wirth. Donations big and small are what enable us to use the law to create radical change that protects our planet.
"We'd also like to thank Thomas Dane, Victoria Sidall, the Gallery Climate Coalition, and the team at Christie's for running the Artists for ClientEarth auction series."
Artists for ClientEarth will continue over the coming months, with the next sale of a work by Xie Nanxing in Hong Kong on 1 December 2021. Antony Gormley, Beatriz Milhazes, and further artists still to be announced, will be presented in the February and June sales in 2022.
ENDS
About ClientEarth
ClientEarth is a non-profit organisation that uses the law to create systemic change that protects the Earth for – and with – its inhabitants. We are tackling climate change, protecting nature and stopping pollution, with partners and citizens around the globe. We hold industry and governments to account, and defend everyone's right to a healthy world. From our offices in Europe, Asia and the USA we shape, implement and enforce the law, to build a future for our planet in which people and nature can thrive together.