Press release: 30 November 2021
Hong Kong Christie's auction of Xie Nanxing's f o r a d a c a s a #3– 'Artists for ClientEarth'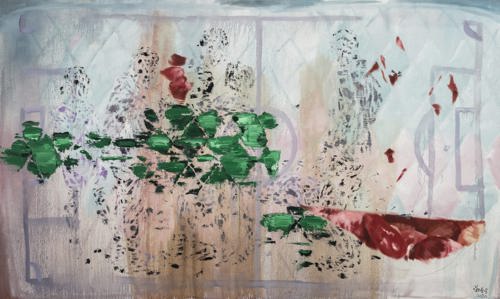 Ahead of the third auction for Artists for ClientEarth, James Thornton, CEO said: "I want to send our admiration and immense gratitude to Xie Nanxing for donating his beautiful work of art to ClientEarth. We are honoured to have Xie Nanxing's painting 'f o r a d a c a s a #3' in our Artists For ClientEarth series.
"The proceeds from his generous donation will go directly to support our work; fighting for a future in which people and planet thrive together. It has never been more urgent and important to tackle climate change and the support of Xie Nanxing is invaluable in this.
"With great thanks also to all at the Thomas Dane Gallery, the team at Christie's and the Gallery Climate Coalition - in particular Thomas Dane and Victoria Siddall who conceived and have worked tirelessly on Artists For ClientEarth. We look forward to continuing our partnerships with the art world and are filled with hope by the artists, collectors and galleries who have donated their time, their expertise and their art to us."
ENDS
About ClientEarth
ClientEarth is a non-profit organisation that uses the law to create systemic change that protects the Earth for – and with – its inhabitants. We are tackling climate change, protecting nature and stopping pollution, with partners and citizens around the globe. We hold industry and governments to account, and defend everyone's right to a healthy world. From our offices in Europe, Asia and the USA we shape, implement and enforce the law, to build a future for our planet in which people and nature can thrive together.