Press release: 24 June 2020
British public oppose government support for polluting vehicles
More than half of British adults (56%) believe that money from government scrappage schemes, expected to be announced in July, should only be used for low-polluting or electric vehicles, a new poll commissioned by environmental law charity ClientEarth has found.
This is in stark contrast to reports claiming the car industry wants a scrappage scheme to provide subsidies for all vehicles, including polluting diesel and petrol vehicles.
In Germany, the Federal government has already announced it will exclude subsidies for new petrol and diesel vehicles from its multibillion-euro stimulus package.
The YouGov survey also reveals that 71% of respondents support incentives and subsidies for low-polluting vehicles to make them more affordable, such as VAT exemption and government grants.
Simon Alcock, Head of Public Affairs at ClientEarth, said: "Public attitudes have changed and the government should stop succumbing to the pressure of those in the car lobby who are still resistant to the inevitable direction of travel.
"It's straightforward: using public money to keep petrol and diesel vehicles flowing onto our roads is directly against the public interest as it ignores the urgent need to tackle air pollution and the climate crisis.
"Scrappage schemes only make sense if used to help people and small businesses transition to cleaner modes of transport. People want to breathe cleaner air and many are crying out for help to buy cleaner vehicles. If the Prime Minister wants to make the UK 'the home of electric vehicles' then a scrappage scheme should only be used for these types of vehicles."
The poll comes as new government information obtained by ClientEarth suggests that 25 out of 39 local authorities still haven't finalised their plans to tackle illegal air pollution in their respective regions. This includes places such as Greater Manchester, Sheffield, Newcastle and Bristol, which are almost a year and a half behind on their plans.
Following successful court action by ClientEarth, central government passed the burden of urgently tackling illegal levels of air pollution to local authorities, which has mostly led to delays and weak proposals as many local authorities lack the resources, capacity and political leadership to get to grips with the problem and protect their constituents' health.
However, only a third (34%) of the British public think these delays to action on air quality are justifiable, with 58% supporting the introduction of Clean Air Zones that charge the most polluting vehicles to enter the most polluted parts of towns and cities.
Alcock added: "The UK Government needs to sort out this mess and prioritise investments that will actually clean up our transport, transform how we travel, and protect people's health. They have procrastinated for too long."
Notes to editors
All figures, unless otherwise stated, are from YouGov Plc. Total sample size was 1,693 adults. Fieldwork was undertaken on 11-12 June 2020.  The survey was carried out online. The figures have been weighted and are representative of all GB adults (aged 18+).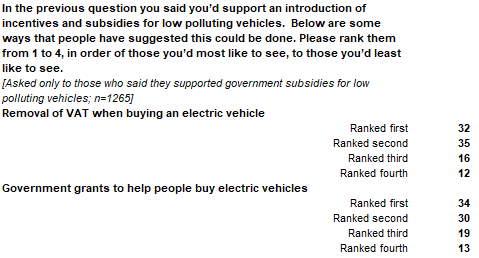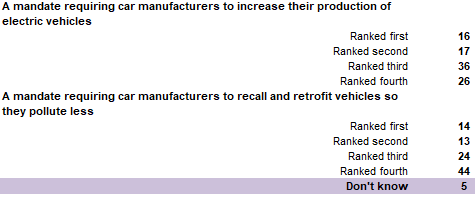 There are currently illegal and harmful levels of nitrogen dioxide (NO2) pollution across the UK. Diesel vehicles are the main culprit.
Concentrations of fine particles (PM2.5) and NO2 across China have climbed back to pre-pandemic levels, and scientists say Europe is set to follow suit.
Analysis by the British Lung Foundation has found that 2 million people in the UK with respiratory conditions such as asthma have experienced reduced symptoms during the lockdown.
ClientEarth has previously won three cases against the UK Government over the country's illegal and harmful levels of air pollution. As a result, the government has directed 61 English councils to identify local solutions to reduce pollution to within the legal limit in the shortest possible time. Proposals from cities such as Bristol, Greater Manchester and Newcastle, are already almost a year and a half behind government-imposed deadlines.
ENDS
About ClientEarth
ClientEarth is a charity that uses the power of the law to protect people and the planet. We are international lawyers finding practical solutions for the world's biggest environmental challenges. We are fighting climate change, protecting oceans and wildlife, making forest governance stronger, greening energy, making business more responsible and pushing for government transparency. We believe the law is a tool for positive change. From our offices in London, Brussels, Warsaw, Berlin and Beijing, we work on laws throughout their lifetime, from the earliest stages to implementation. And when those laws are broken, we go to court to enforce them.